Shiva Vikranth Rajasekaran – Director, Visrsti Design Inc
Founded in 2015, Visrsti Design Inc, gained international acclaim since the day of inception. As a design firm, it has preserved its unique approach by creating contemporary forms that speak to the materials, patterns, and palettes and by utilizing artisanal techniques and aesthetics within industrial practices. This emphasis has resulted in a body of work that is both functional and playful, timeless yet uniquely of its moment.
Shiva Vikranth Rajasekaran, the principal architect and founder of Visrsti Design Inc is a dynamic professional with years of experience to his name. His extensive practice ranges over a plethora of arenas namely residential, commercial and restorative projects. Extreme attention to detail arises from his research-based approach to design, that is optimised to yield maximum results. His discipline to his craft adds to his many accolades in Interior design, residential planning, Corporate Architecture, Furniture & Product design. He studied architecture at the SAID – School of Architecture & Planning, SRM University – Chennai, where he graduated in 2014. After graduating, Vikranth went on to pursue his masters in Project Management & Construction Management from NIBM.
In 2018, he became the co-founder of EPIC Inc. together with Murali Reddy. With its focus on executing complex designs and manufacturing designer furniture, EPIC Inc received national attention for their inventive designs.
Since its incorporation, Visrsti team has completed 400+ successful projects in a very short span without an ounce of compromise in quality, yet delivering unique designs with complete client satisfaction. According to Vikranth,
"Understanding one's requirement and designing the same must become the very fabric of weaving an Architectural Design, the craft of making our world a better place, where our knowledge and technology doesn't limit us but rather enables us to turn surreal dreams into inhabitable space. To turn fiction into fact."
Vikranth's business acumen has helped him to expand the company strength by 9X. By providing bespoke design at affordable techniques instead to cliché requirements, they have become the most preferred designing firm in South. He gives high weightage to customer servicing and is ready to move that little extra mile to provide a better design and service to his clients. Every client is different and their requirements are unique, hence understand the same and sticking to it is the success mantra of Visrsti. However, expanding team and exploring & introducing unique concepts are in the cards for the coming days.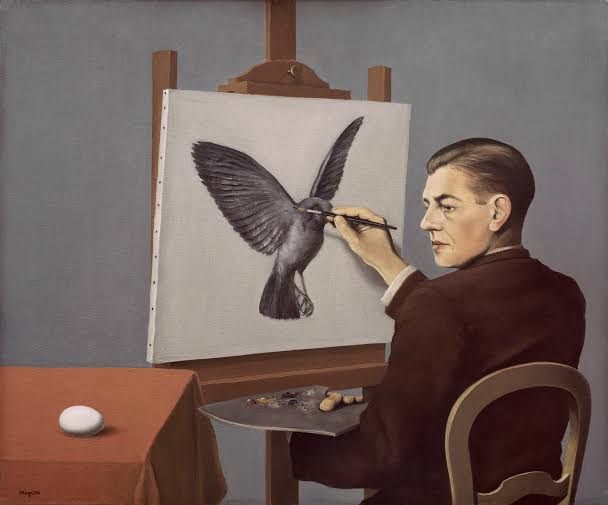 The painting by Rene Magritte called "La Clairvoyance" has been a huge inspiration to Vikranth. In La Clairvoyance, Rene Magritte delivers a self-portrait of himself painting a bird. But, as with all of Magritte's work, there is so much more going on. Not only is he painting a picture of a bird, he is using an unhatched egg as his point of reference. Magritte paints possibility, potential, and the future. By infusing himself into this picture and entitling it "Clairvoyance", Magritte has delivered a message about himself as the painter: he is clairvoyant, he conveys the future through his art. This has been inspiring.
According to Vikranth, struggles, problems, learnings are a routine for any entrepreneur to overcome on a daily basis. How we balance it without impacting our personal life is where you start calling struggle a success. So far, the journey of Visrsti has been wonderful, their work has been highly recognised and have drawn industry accolades. They have been identified as the "Most Futuristic & Creative Architecture Design, Furniture Design & Interior Design Firm" through Architecture & Interior Design Excellence Awards. Architectural and Interior Designer of India have listed them as "Elite 40 under 40 Best Trendsetter", while Design Awards India (Global Edition) adjudged them as the Trendsetter & Outstanding person with futuristic imaginary skills. Most Innovative Premium Children Furniture design of the year 2022 has also been bagged by Vikranth. To him, every single project is a beautiful process and has an interesting storyline.
The Penthouse Project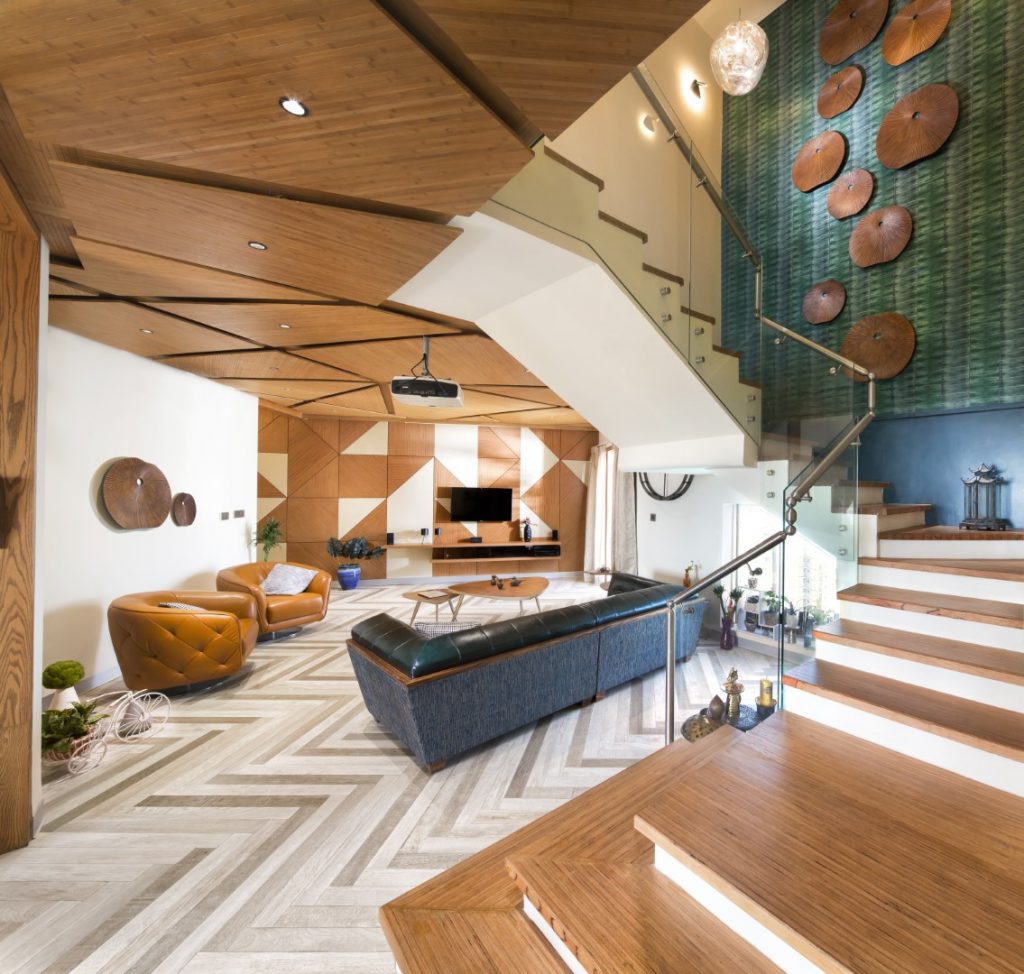 "The Penthouse Project" is an embodiment of panache, elegance, and blend of unconventional cultures. It strikes the perfect chord between traditional and modern, painting a picture of extravagance and copiousness.
There is a famous saying—"Difficult roads lead to beautiful destinations". Our project also had a rugged road involving a lot of hurdles. Right from replacing all the floors, doors, tiles and windows, Visrsti Design Inc. had to renovate the whole space. With time, the fruits of the labour resulted in a luxurious penthouse meeting all the requirements of the client. Prepare yourself to taste this epitome of opulence.
Details
Situated in an iconic multi storey building at Chennai, covering an area of 3500 sq.ft on the 15th and 16th floors, the lower level includes a foyer, dining space, bedroom, guestroom and a Puja space, while the upper level space is divided into a master bedroom, lounge, entertainment room and art studio.
Angular patterns and hues dominate the foyer and living. From the hand-carved Vardhana console table to the drift wood wall decor, a warm wooden tone is experienced throughout—the herringbone-patterned ceramic tiles with the random asymmetrical patterns formed on the bamboo ceiling. The wall supporting a television console unit is clad with angular-shaped Beachwood slabs and ivory lacquered glass.
The dining area is set beside a collection of curated artefacts on a frame of Veneer ledges and zig-zag metal frames. Water-jet cut backsplash patterns resembling the traditional wood-carving designs cut in bronze glass in the pantry unit are one of the highlights.
The Puja space adorns a 120mm thick traditional wooden block on the ceiling, embellished with flowers and bells; there's also a hexagon-designed bi-fold shutter covering a storage space, that transitions into the bedroom.
Set in a palette of brown and black, the Sylvan suite has a pitch-black ceiling suspended with mesh clouds holding tiny lights. The television unit rests on a Veneer wall fused with black-glass slabs. A cement-concrete flooring, coffee-coloured wardrobe with the grooves and a hidden quirky mirror in study area add intensity. The washroom uses rhombus-shaped pastel ceramic tiles juxtaposing the existing theme.
Set in a wood-and-black glass theme, the guestroom is an enclosed space with laminate wood flooring. The horizontal pinewood reapers overhead with linear lights, gel with the wardrobe with the symmetrical diagonal shapes of Veneer and black lacquered glass.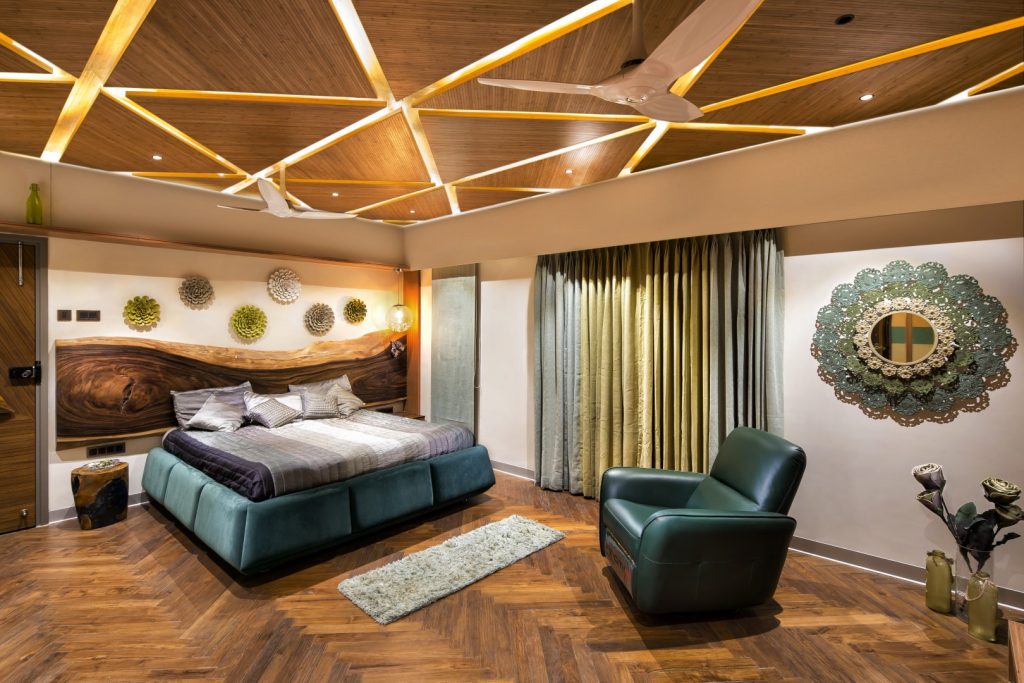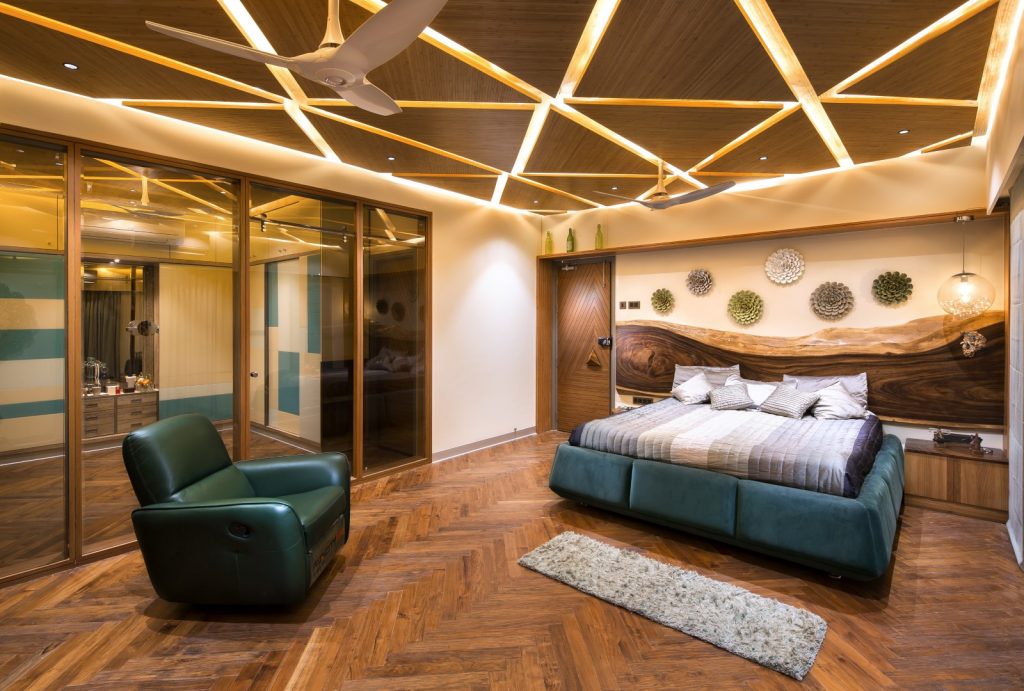 A stairway spirals up to reach the olive sanctuary. The olive suite dons inverted boat-shaped olive fabric bedding including a single piece of live edge rainforest wood resting near the headboard having metallic flowers with a hanging glass pendant light. The teakwood floor lets one's feet feel the grainy texture, while the eco-friendly bamboo ceiling soothing the soul.
A bronze glass partition opens into the island walk-in wardrobe and restroom. The unique TV unit right leans on a Beachwood wall carved with rippling patterns using carving technology.
Exiting the olive suite, there are an art studio and an entertainment room. With a library space for the master and a painting area for the client, the art studio has a Beachwood partition to a secret space and a bath for the master.
Moreover, the entertainment space fitted with aprojector and home theatre system includes a magnificent centre art piece— a 100-year-old traditional Chettinad door makes way for an Egyptian theme-based lounge bar.
The lounge entices one to relive the eras of Pharaohs. Whether it is the hieroglyphics-carved wall with the hand-crafted Tutankhamen or the coffin-shaped bar counter, each of them has engraved names of the people involved in the project. A cork sheet with a tint of blue covers another wall while the remaining walls are plastered and coated with decoction from tea bags.
"The Penthouse Project" is an embodiment of panache, elegance, and blend of unconventional cultures. It strikes the perfect chord between traditional and modern, painting a picture of extravagance and copiousness.
Coalescing Sylvan and Bohemian
The foyer weaves a magic of its own. With arms wide open, the exquisite rays of the sun on the intricately hand-carved teakwood door embraces one to a cocoon of warmth and conviviality. While Lord Buddha is peacefully seated on an antique Vardhana table hand-carved as per design under the shade of a colossal driftwood flower decor, designed by drawing inspiration from a sunflower, with the countless teardrop-shaped petals. The cosy foyer was designed for giving a warm welcome, enough to satiate the soul with a sense of tranquillity.
We wanted the entire space to illustrate one truth— "Patterns and hues" is the new black. Whether it is the feet that graze against the herringbone-patterned ceramic tiles on the floor or the hand-carved wood decor on the wall to catch one's eye, there is a soft touch of coevality yet subtlety. The hues of the green from the potted plants, the random asymmetrical patterns formed on the bamboo ceiling, along with the oaky wall are icing on the cake for nature-lovers.
Clad with German-imported Beachwood slabs and ivory lacquered glass, the wall supports a television console unit. The wall supporting a television console unit is clad with angular-shaped Beachwood tiles and ivory lacquered glass. Complementing the aesthetics of the space is an antique clock hanging on the wall. You can imagine yourself sitting on the comfy furniture, with a cup of hot brewing coffee in the morning or a glass of red wine for the evenings, feeling rejuvenated.
Exploring the hub of Epicureans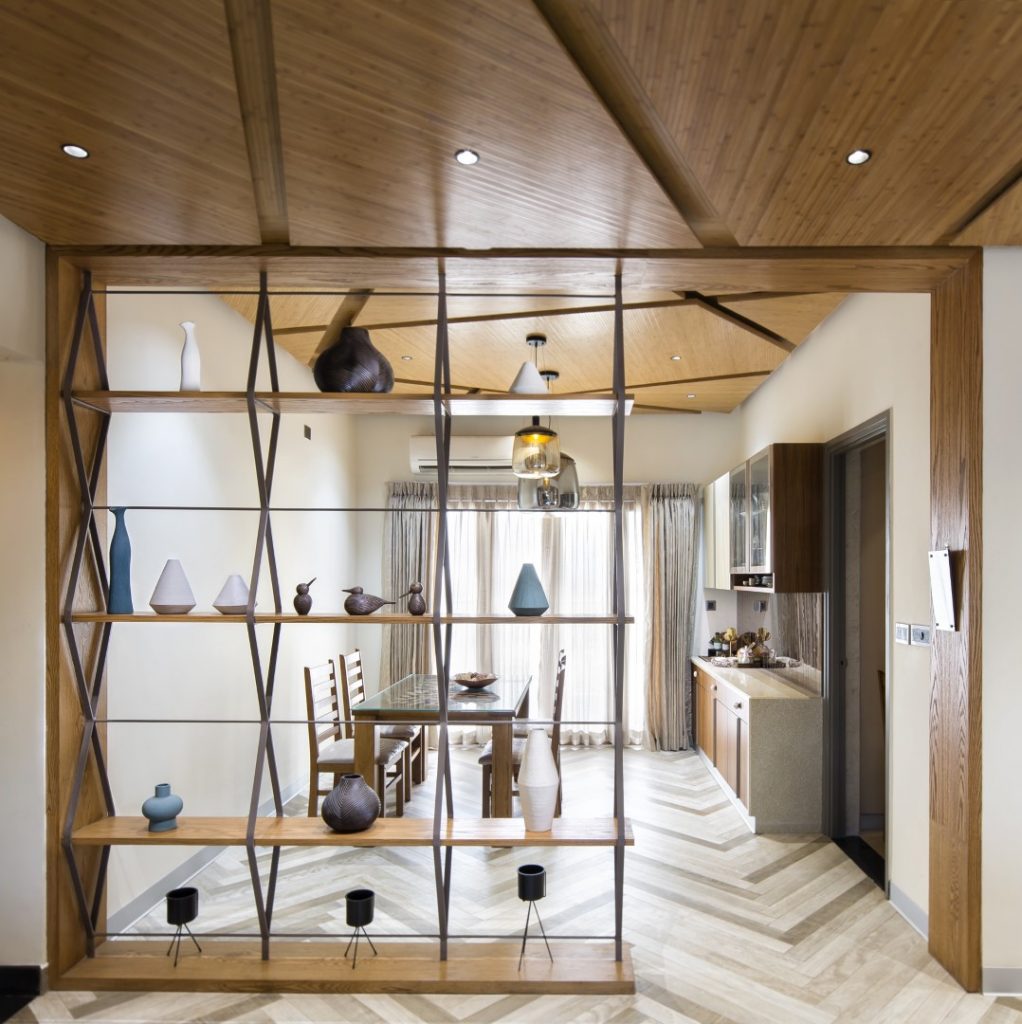 After having relaxed and watched a movie or two, the taste buds might scramble for some lip-smacking dishes. Following the minimalist design philosophy, Visrsti designed the dining area to be a semi-private place for the food connoisseurs.
Going beyond the divine abode
Transcending into the divine abode and redefining spirituality, another section that enlightens the soul is the Puja space. You can go into a trance with the aura created by a custom-made 120mm thick wooden block on the ceiling, a look-alike of traditional South-Indian temple doors, beautifully adorned with lotuses and rosebuds.
A mesh of rustic Arcadian vibes
An epitome of finesse, this Bucolic suite is for the little master. Keeping in the mind his taste and requirements, the bedroom is designed as an enclosed private space along with an attached washroom. The entire chamber is set in a palette of wooden tones and variations of grey and black, woven into a peculiar mesh theme that dominates the pitch-black ceiling.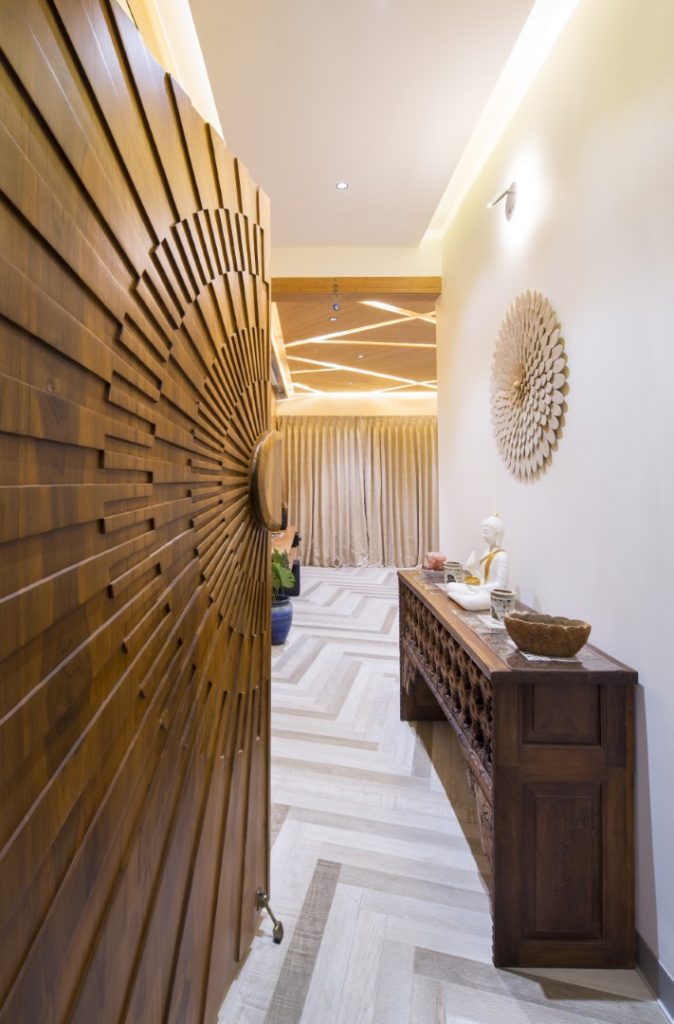 ---
Studio Uno Records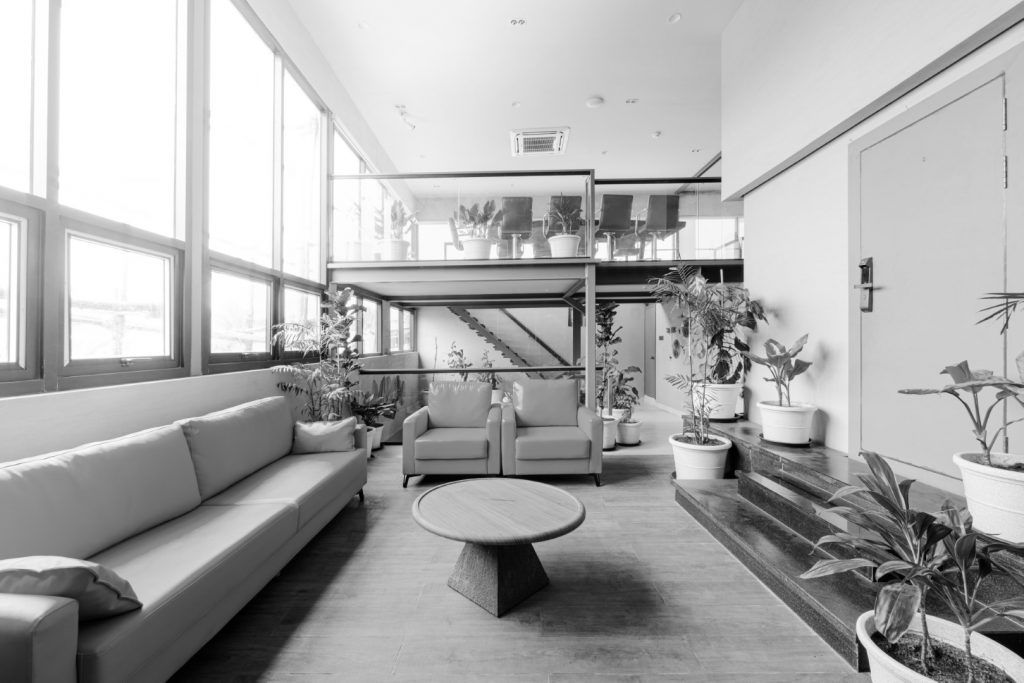 The Studio Uno is the brainchild of musicians who understand that the best art comes from the best environment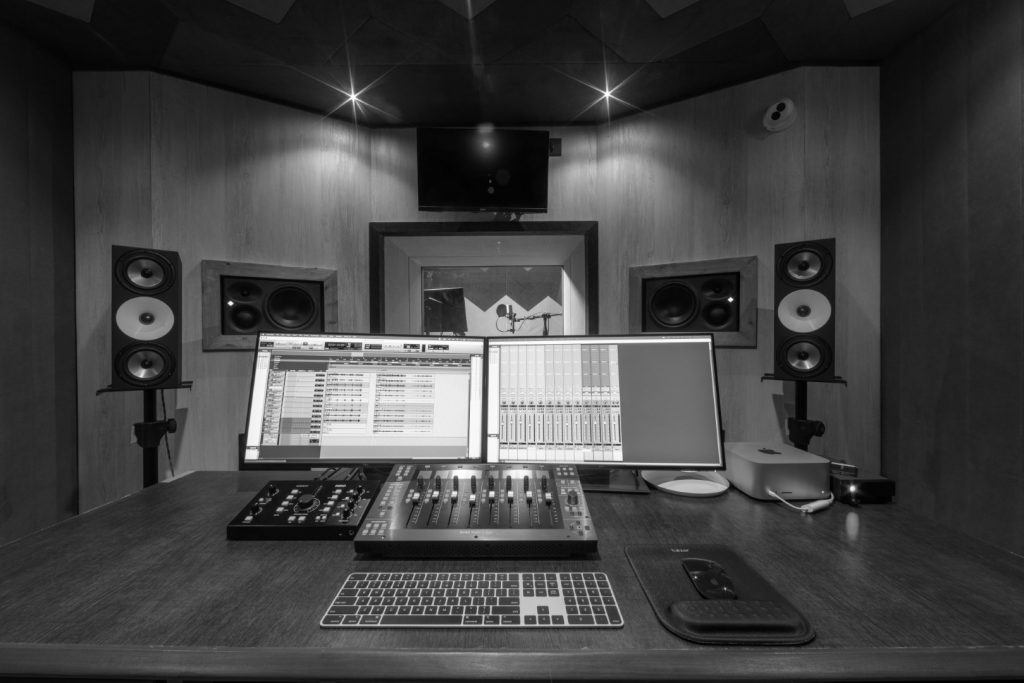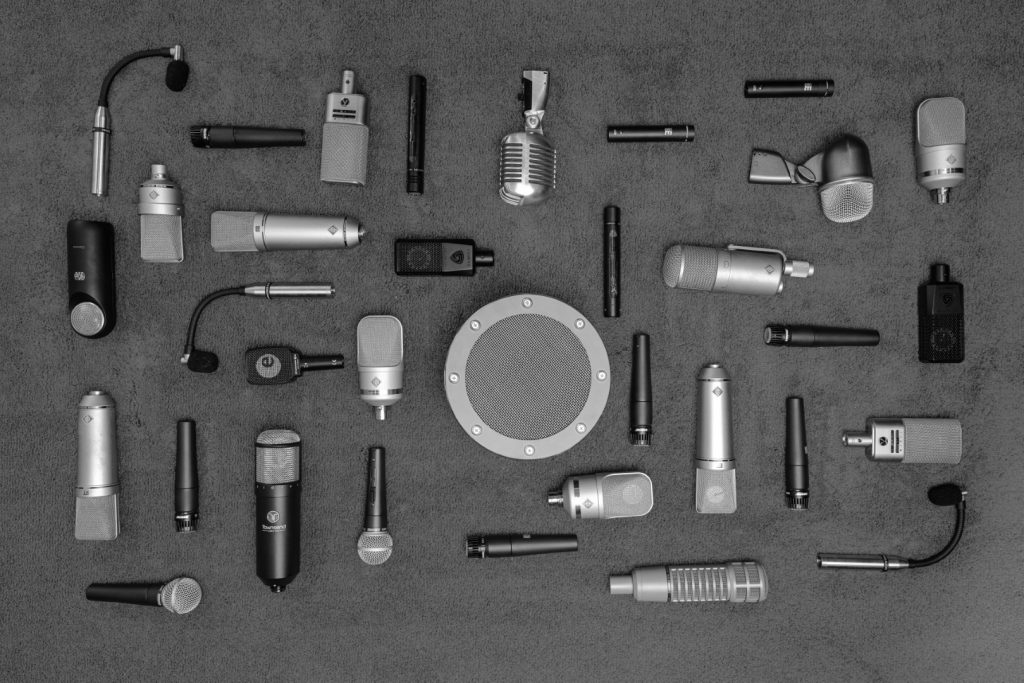 They know that to make great music, you need great surroundings — a combination of top-notch gear, comfortable work and lounge areas, a relaxing setting, and knowledgeable, capable staff who can work with artists of any level. A place without distractions, yet accessible, where development is encouraged and prices aren't prohibitive, but quality is never sacrificed.
A world class Audio Studio in Vadapalani
A world class audio studio equipped with the latest state of the art hi-tech audio equipments has found it's home at Vadapalani, which is home to all post production activities of Kollywood Cinema, which is being designed by Architect Vikranth.
This facility is being designed to support a select range of premium quality, high standard equipments capable of giving out world class recordings and listening experience. It's noteworthy to highlight that Core Series 'Dynaudio' systems, the industry standard reference find it's due recognition at the leading studios like BBC London, Warner Studios, Yashraj Studios, Mumbai and Isai Puyal AR Rahman which stands testimony to it's more than two decade long presence and influence among the best creative musical minds. It is also being designed with discussion lounges for the creative minds to discuss about their musical stories.
This upcoming Design marvel with world class facility that capable of churning out premium quality audio, also planned to hosts a preview theatre for the technical team to study all the intricate detailing for both visuals and sound. This upcoming world class audio studio in Vadapalani is going to be the talk of the town and the next big thing for Visrsti Design Inc.
The spaces needed to be aesthetically creative, as well as refreshing the impression of the traditional music studio while fulfilling strict acoustic criteria
Designed to resemble musical wave form, the building contrasts the colorful texture of the neighbouring building with wavelike sections flanked by "shell-like" metal panel cladding.
It is designed to be more reminiscent of a product than a building; one in which every design feature has a performative function
Architecture is a collective experience…. when we walk through spaces there is a collective energy… and certainly music is one of the collective forces on the universe…. there is nothing powerful than a group of people performing symphony in a studio…
Sound is to music like light is to architecture,
The music studio is arranged across two floors of the existing office space and comprises a large double-height performance space surrounded by several recording rooms and a workspace for music production, as well as relaxation areas and utility spaces.
The studio's walls and ceiling are covered with acoustic panels made from solid or slatted timber that are arranged in an apparently random configuration.
"We aimed to build a chaotic structure with an astonishing appearance that seemed to be randomly generated, The design visualises the spontaneous part of the process of music composition or any kind of creative works.
Due to the comprehensive requirements of the sound effect of the venue, special materials are used for the walls and floors to strengthen sound insulation, control the elasticity of sound waves and prevent moisture and static electricity
For me there is a deep anology between music and architecture…Painting, dance and any other form of art, you can turn away from, but music is a immersive experience, its all around you, as is Architecture…
"Chennai's largest recording studio on the way"
Website: https://www.visrsti.in
FB: https://www.facebook.com/Visrsti