Shirin Aliasger Chandabhai – Co-Founder, Aerobase – The Healthy World
Aerobase – The Healthy world, is a unit of Iskka Hombu International and have been running successfully for past 25 years and it's been years' hard work and true dedication to see it flourish. Over the years, Aerobase has become a buzzword in Gujarat and is a brand by itself. It is an internationally recognized and ISO certified institute; that not only provides the fitness programs but also successfully leading in TRAIN THE TRAINER PROGRAM and have created many professional trainers under its banner. It is the only institute that provides an internationally recognized certificate course both for practical and theory courses.
At Aerobase, under the supervision of well trained and certified trainers and instructors, a well-designed set of routine exercise is prepared for every individual. A lot of effort goes in to making personalised syllabus for individuals as it takes very theoretical knowledge that varies from person to person. As per the co-founder, Shirin Aliasger Chandabhai,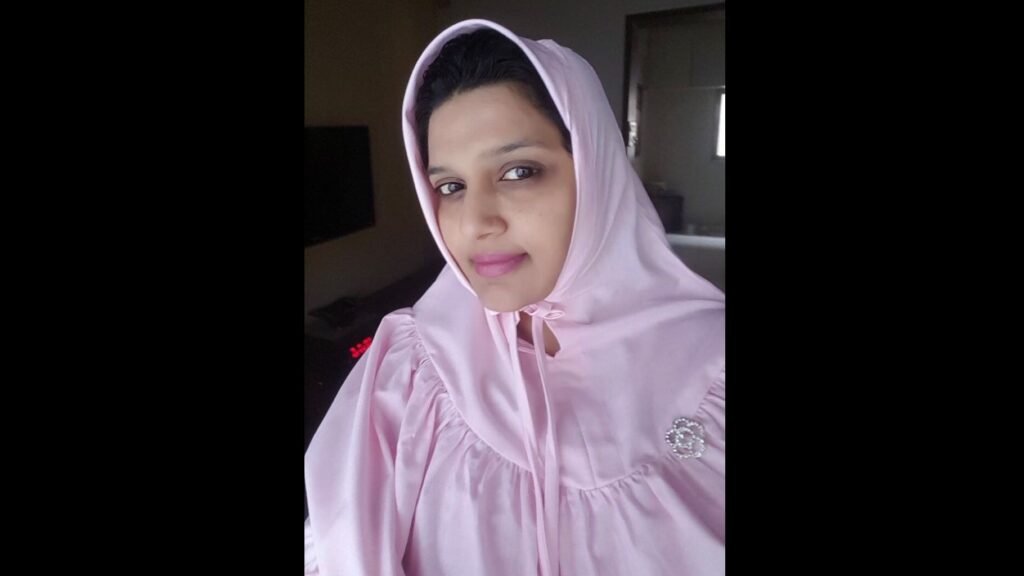 "We firmly believe that your health, wealth and time are very precious assets and one should always use these assets productively. True guidance, a little of motivation followed by inclusion of exercises/workouts and opting a good lifestyle will gradually start making a difference and can make you Fit and Healthy."
Shirin started her career as an educationist teaching English language along with social science for almost 12 years and then her life took a full turn of 360 degrees and presented her to a life changer, a motivator, the one who pushed up her limits and show up brush up her inner talent to the extreme level, and above all proved to be her master/teacher, that's her husband Sensei Ali T. Chandabhai Dr, who is the secretary of Iskka Hombu International. Iskka Hombu International is a renowned name in the field of Martial Arts which follows Japanese Traditional Shotokan style KARATE and is registered under the Society Act xx1 1860 Kerala and is affiliated to SKIF (Shotokan Karate International Federation) and follows the rules and regulations of WKF (World Karate Federation) A Diploma by WUKO (World Union Karate Organisation) and is also ISO certified.
Their institution is only the one to get KOBUDO affiliation in Gujarat and is also engaged in teaching syllabus wise JIU- JUTSU techniques. They didn't stop only at martial arts, but went on to spread wings in creating new units under ISKKA. The 5 units are Aerobase, Universal Nature Campers, Universal Rifle Shooting Association, Iskka Kidsfit, and Seminars and workshops on Self Defence and Aerobics.
Their long journey is accompanied with kids, children, teenagers, and adults of any gender from more than 32 schools. They provide health care services in schools, colleges, universities, industries and many corporate units with certified and standard team of fitness instructors. By the time it focused to empower girls and women in learning self-defence and aerobics trainer course under Learn and Earn Program to make them economically free. They noticed that not only the adults but also the children are suffering from fatigue and are gaining weight very easily. They came across many children doing almost no physical work and have developed the habit of guzzling uneven food now and again. ISKKA KIDSFIT PROGRAM was thus designed mainly for children's physical and mental development.
For Shirin, life as a teacher was going smooth, 8 hours job and extra official works was consuming her time, but she was happy to guide many students of all ages and also gained popularity among them in the high school. Throughout her journey as teacher, she came across many students, parents and also teachers suffering from obesity which further was followed by fatigue, mood swings, learning problems, sleep disorder, and many other physical problems. These physical challenges in people along her students always kept her worried about how can she be a source of help to them. And the answer was right in front of her – in her home. Being a wife of a fourth Dan Black belt, a renowned National Shooter, an aerobics instructor and a fitness trainer, her husband always insisted her to learn the art and acquire fitness skills.
She started at the age of 38, and is proud to train students not only nationally but also internationally. She attributes her success and achievement to Allah, and is thankful to her parents and specially her husband, who transformed her from a service woman to a leading business woman, and our wishes would always be with her.