In a world where success is often measured by individual achievements and material gains, there are few who embody the true essence of success – transforming lives and uplifting communities. Dr. Anilkesar, an extraordinary social entrepreneur, embarked on a remarkable journey in 2005 with the foundation of Maa Kaamal Foundation, a beacon of hope for countless underprivileged girls in the tribal villages of Gujarat. His unique blend of engineering mindset and medical knowledge through his Doctor of Naturopathy made him a compassionate and dedicated change-maker.
Dr. Anilkesar's story of triumph is rooted in a profound loss. In 1998, he tragically lost his younger brother, Deepak, leaving an indelible mark on his soul. In his quest to honor Deepak's memory and create a lasting impact, Dr. Anilkesar established the NGO, Late Deepak Gohil Charitable Trust, later known as Maa Kaamal Foundation. The foundation's core mission was to empower women, provide holistic care, and pave the way for a brighter future for the deprived and needy.
Armed with his engineering background and the profound knowledge of naturopathy, Dr. Anilkesar set out on a path less traveled. In 2005, at the age of 26, he ventured into the unknown, bringing together his expertise and unwavering dedication to create a profound impact on the lives of others.
The journey began with identifying and mobilizing underprivileged girls in far-flung tribal villages. These young souls, who had limited access to education and opportunities, were now the focus of Dr. Anilkesar's transformative vision. Maa Kaamal Foundation offered vocational nursing programs, providing them with essential skills and certifications to embark on a journey of self-sufficiency.
What set Maa Kaamal Foundation apart from others was the profound commitment to the cause. Dr. Anilkesar ensured that the girls not only received training but also received stipends during their clinical practices, allowing them to be financially independent and not reliant on their families for fees. This empowering approach meant that the beneficiaries were not just being given a fish to quell their hunger, but they were being taught how to fish, enabling them to stand on their own feet.
The impact of Maa Kaamal Foundation on society was immeasurable. Over the years, the foundation has trained and placed over 7500 tribal girls in various healthcare setups. These young women, who were once on the fringes of society, were now playing vital roles in saving lives on a daily basis. It was a transformational journey that not only changed individual lives but also uplifted entire communities.
The foundation's reach extended beyond vocational training. It conducted workshops in high schools, providing essential health awareness training to countless adolescent students. Through these efforts, the foundation instilled the value of health and wellness in young minds, creating a ripple effect that would extend to their families and communities.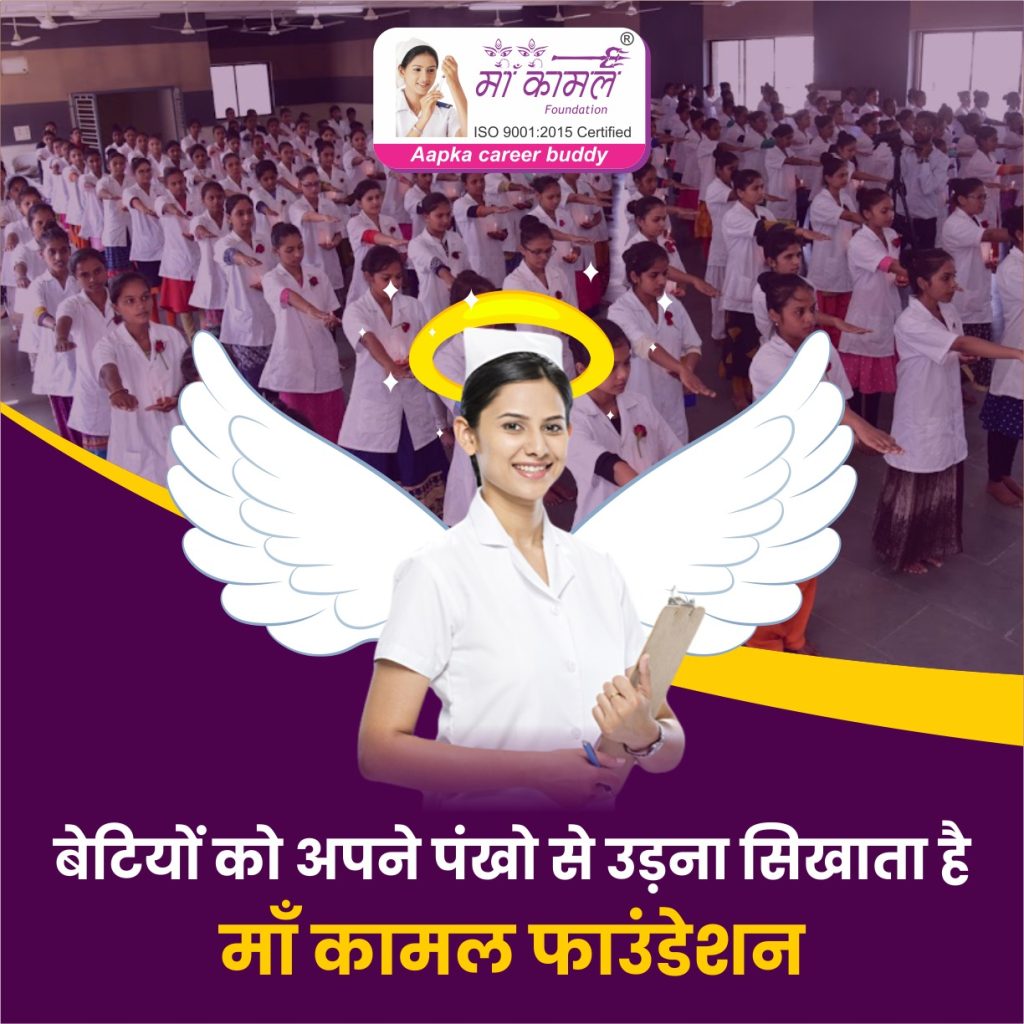 Maa Kaamal Foundation's success was built on several pillars that formed its unique selling proposition (USP). Firstly, the provision of stipends during training removed financial barriers, ensuring that talented young women did not miss out on opportunities due to economic constraints. Secondly, the foundation guaranteed 100% placement for the trained individuals, offering a sense of security and stability for their future careers. Lastly, the foundation maintained the lowest fees for government-approved certification courses, further facilitating accessibility for the beneficiaries.
The journey of entrepreneurship is never without its share of challenges, and Dr. Anilkesar and his team faced their fair share. The most significant hurdle was the constant struggle for funds. However, the foundation made a conscious decision not to collect donations, aligning with its core principles of empowering the women it served. Instead, the foundation sustained itself through the fees paid by beneficiaries, never compromising on the quality of services provided.
The success of Maa Kaamal Foundation can be attributed not only to Dr. Anilkesar's determination but also to the dedicated team of over 40 members who were instrumental in driving the organization's vision forward. Their passion and commitment were the organization's most invaluable assets.
Throughout his journey, Dr. Anilkesar drew inspiration from his mother, who instilled in him the values and ethics that guided his personal and professional life. His empathetic and sympathetic nature became the driving force behind his impactful work, touching countless lives and illuminating their souls with hope and empowerment.
Looking to the future, Dr. Anilkesar's vision remains clear – to continue helping the maximum number of those in need. His entrepreneurial journey has taught him profound lessons, reminding him that the true essence of success lies in reaching out to those who require help the most and making a tangible difference in their lives.
Dr. Anilkesar's story is an inspiring testament to the transformative power of compassion, dedication, and resilience. Through his endeavors, he has not only empowered countless women but has also sowed the seeds of hope, health, and prosperity in the hearts of communities. Maa Kaamal Foundation stands tall as a shining example of how one person's vision and determination can change the trajectory of numerous lives and leave an everlasting impact on society.